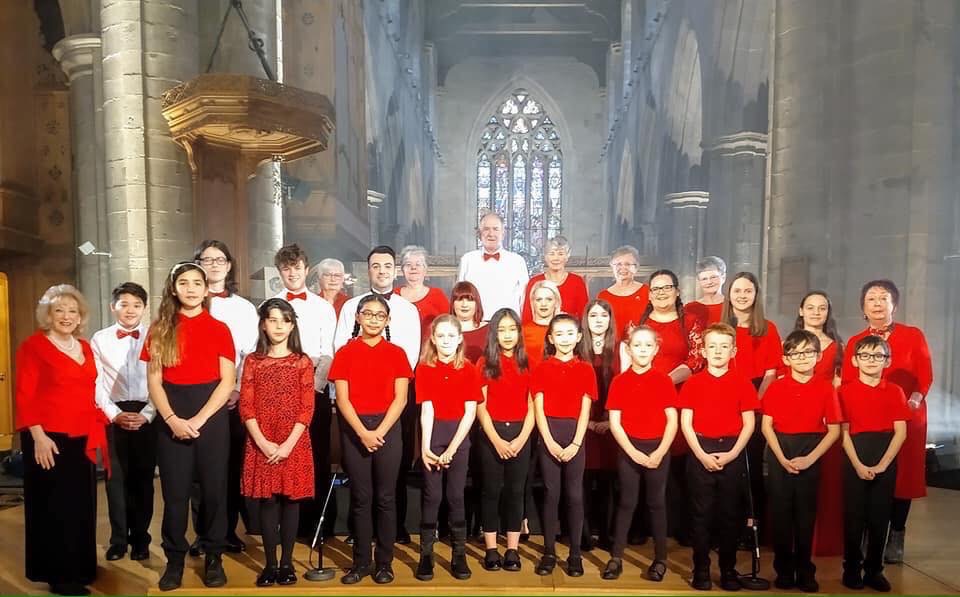 Edna Auld formed Jambouree Choir in 2005 with 18 boys and girls. Their first engagement was to sing 'Highland Cathedral' at the opening of Perth Concert Hall in the presence of HM the Queen. 10 years later, one of the boys in the original Choir, Kenneth Maciver, was a soloist with the RSNO to celebrate the anniversary.
There are currently approximately 30 members ranging is age from 8-27 years of age, drawn from the Perth area. Potential members from throughout Perth and Kinross are welcome. There is no audition or charge for membership.
The staff members work on a voluntary basis, with a small honorarium being paid to the Assistant Director, Choreographer and Costume maker, and the Treasurer to cover their expenses. Funds are raised through concerts, and after the withdrawal of Youth Music Initiative Funding, a private donor generously gave a donation and we are most grateful for all such support.
Using money raised, the cash is used to support talented students, bring in visiting London Royal College of Music Vocal Teacher, Amand Hekkers, and international repetiteur Joyce Fieldsend to work with singers and to provide professional development for Edna Auld and other staff.
There are currently places for 2019-20 session for P6 and 7 boys and girls, secondary school students, or 18+ students.
Changing voices are welcome.There are currently also vacancies for female voices over 21. There are also opportunities for the community chorus members to sing with the Choir in concerts.
Please make enquiries to join us through the contact details on the website, or at our regular Thursday rehearsals in St Leonard-in-the Field's Church, Perth.
Edna Auld and Ella Donald