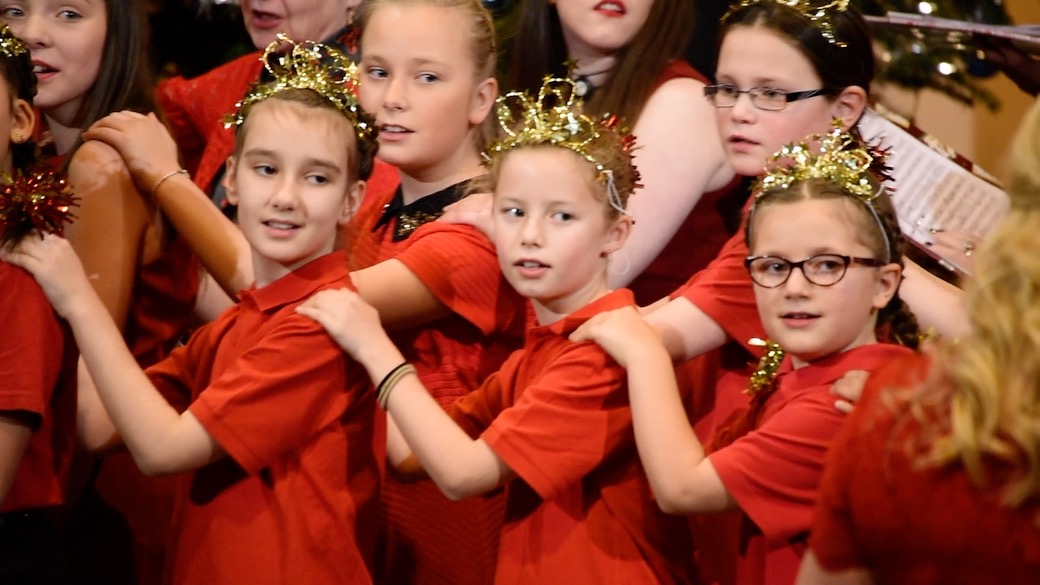 Edna Auld formed the Jambouree Choir in 2005 with 18 boys and girls of primary age. Their first engagement was to sing "Highland Cathedral" at the opening of Perth Concert Hall in the presence of HM the Queen.
There are currently 35 members ranging from 5-24 years, with members from throughout Perth and Kinross. There is no audition for the Jambouree Choir and membership is entirely free to all young people.
Rehearsals are held in the drama studio at Elim Pentecostal Church, Princes Street, Perth, on Thursdays from 4.45-6.15pm. Rehearsals for the 2015-16 season commence on 20th August.
There are a few places for boys and girls from P4 upwards, and for secondary and other students, in the tenor and bass sections. Changing voices are also welcome.
Enquiries should be made through the "CONTACT US" page on this Website.
Director – Edna Auld
Assistant Director- Rona Mackenzie
Vocal Tutor – Fiona Brownsmith