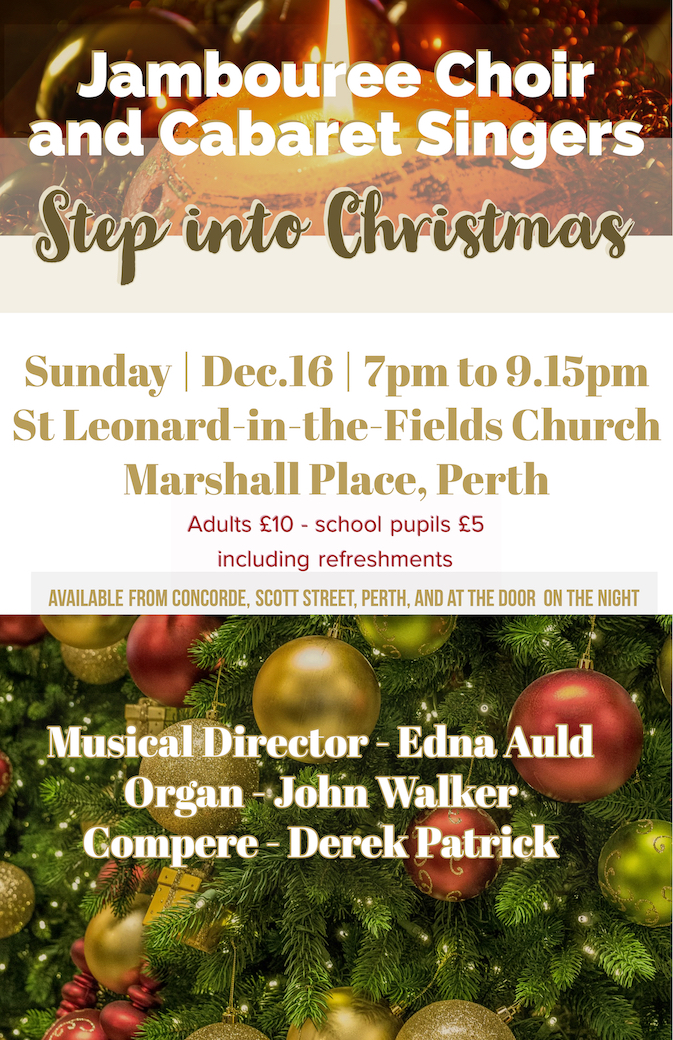 Edna Auld formed the Jambouree Choir in 2005 with 18 boys and girls of primary age. Their first engagement was to sing "Highland Cathedral" at the opening of Perth Concert Hall in the presence of HM the Queen.
There are currently over 30 members ranging from 7-24 years, drawn from across Perth and Kinross. There is no audition for the Choir and membership is entirely free to all young people thanks to Youth Music Initiative funding.
Youth Music Initiative funding of £2000 per year paid the honoraria of the vocal tutor and the assistant director for the choir's first 12 years. This funding ended in 2017 and we are grateful to a private donor who responded, without hesitancy, to fill the void.  All other staff, including our director, Edna Auld, work on a voluntary basis.
Through the Concerts money is raised to support further education of talented students, and also staff development. Through the generosity of supporters, most of the money was raised to record the latest Jambouree CD.


We have always places in the Jambouree Singers for boys and girls from P5 upwards. Likewise new members are always welcome from secondary and other students, (particularly in the tenor and bass sections) to join the Jambouree Cabaret Singers.
Changing voices are also welcome. Enquiries regarding possible membership can be made through the "Contact Us" page.